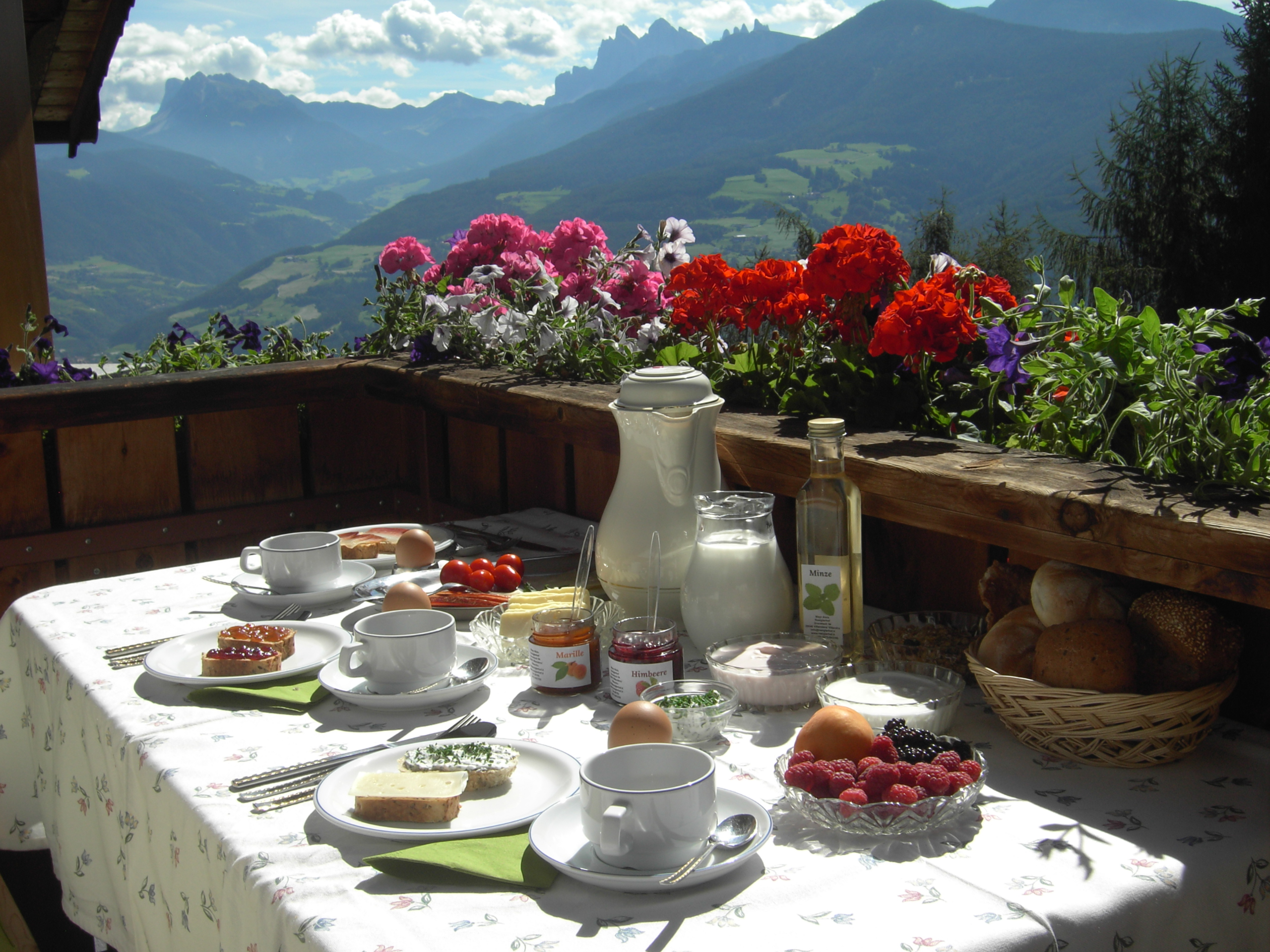 We are happy to spoil our guests with a lovingly prepared breakfast, which we bring to your apartment door in a basket.
With our different breakfast variations, with many delicious delicacies, every connoisseur gets his money's worth. You can choose between coffee, tea or milk and fresh rolls, our homemade jams, freshly prepared herbal spreads, South Tyrolean cheese, home-smoked bacon, a breakfast egg, seasonal fruit, freshly baked cake and much more.
The price for your breakfast is between 8,- Euro and 11,- Euro per person depending on the variant.
We are happy to offer you our own products!
You can expect fresh eggs from our free-range hens, homemade jams, various syrups or preserved vegetables and other delicacies.
On arrival you will receive a list with the current offers.
If you need something from our garden, we can offer you spicy herbs, fresh salad or vegetables depending on the season.